Building Inspection, Building Analysis, & Consulting Services Chicago
Inspection & Analysis
Our building inspection and analysis services at Structural Technologies are always an excellent place to start to get as much information on your building as possible. Throughout our building inspection process, we are painstakingly thorough and detailed so that you aren't caught off guard with any surprises. With our building analysis services, we can even tailor our recommendations and priority list to your specific budget and timeline. Once you have decided to take action on restoration, repairs, remodeling, or replacement options, we can provide you with a highly-qualified team to see the job through. Contact us today at Structural Technologies in Chicago to get your building inspection and analysis services started.
---
Critical Facade Inspections & Analysis
As you may or may not know, Chicago Department of Buildings Municipal Build Code for the Maintenance of Exterior Walls and Enclosures mandates that any building — whether occupied or not — undergo a facade inspection every 2–4 years. How frequently you need a building facade inspection depends on a few factors. The most influential factor, however, is if your building is taller or shorter than 80 feet tall. Our building facade inspection will give you a clear idea of the condition of your front-facing wall. There are more than 20 major building facade inspection features that our team at Structural Technologies looks for, from deterioration to structural integrity. We also offer ongoing building facade inspections so call us today to set up ongoing inspections or get your building facade inspection.
---
Property Transition Studies (Property Turnover Inspections)
One of the most common instances where a building inspection or structure analysis is called for is when a building is changing ownership. Structure analysis that is done before the purchasing of a building can serve as a guide and an assurance for the party buying the building. It makes sure everyone is well aware of any wear and tear, issues that need to be addressed, structural weaknesses, or strengths of the structure. After our team at Structural Technologies in Chicago analyzes all of the information gathered from the building, we can create a gameplan or roadmap that will serve as a guide to fixing any problem areas.
---
---
Property & Facility Condition Assessment
Much like a parent sending their children for a doctor's check-up, your building can benefit from a check-up every once in a while. Facility condition assessments at Structural Technologies in Chicago are one of our many consulting services that help educate you on the overall health of your property and facility. These are often done if it has been a while since the last one, you are preparing to get started on a remodeling/renovation project, or if you are trying to gather information to create a budget. To be as accurate and comprehensive as possible for our building inspections and assessments, we created our ProTech software to help you get the information you need about your structure to make informed decisions.
---
Specialized Building Inspection & Analysis
Our specialized building analyses are most often requested as a consulting service for owners of buildings and architects for transition and reserve studies. Our field techs are rigorously trained to know the ins and outs of building inspection and analysis. Not only that, but at Structural Technologies, we arm our technicians with the most cutting-edge technology like infrared thermography equipment. Thermography can save building owners and architects a lot of money when utilized properly. Thermography can show water leaks, poorly insulated areas, structural issues, and more. We use infrared thermal energy to help us get a better insight into the needs and strong points of your structure.
Along with our thermography services, we can analyze roofing, walls, balconies, concrete, parking garages, and more with extreme attention to detail and clear paperwork highlighting the findings of our analyses.
To utilize our infrared thermography technology or for a comprehensive analysis of your property, contact us at Structural Technologies in Chicago.
---
Learn more about our specialized inspections
Learn more about our thermography inspections
---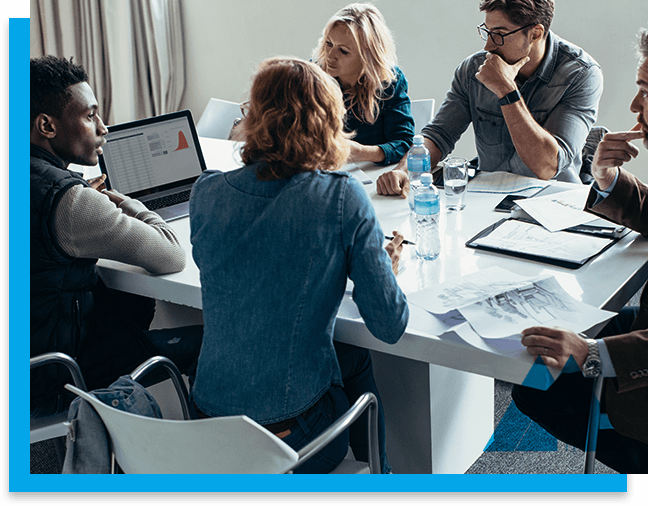 Reserve Studies/Cost Projections
At Structural Technologies in Chicago, we offer reserve studies and cost projections as a part of our construction management services. A reserve study is important for creating and staying within a realistic budget for your project. Reserve studies are essentially detailed analyses of a building or structure that clearly and accurately estimates the strengths and weaknesses of a building and provides information on how much it will cost to own, repair faults, and maintain the building in the future. This can potentially save your business a lot of money down the road by making sure you have all the information possible about a given structure. Our construction management reserve studies are conducted with the Pro-Study Software system that was custom designed by our team at Structural Technologies to be exceptionally accurate and thorough.
---